F.A.Q
Where is the studio located?
The studio is located wherever I live, and beyond. I currently live in St. George Utah, but I work with people all over the world remotely. If you have a project that will require me to be someplace in person, that can be easily arranged as well.
Can you engineer or produce? Mix and master? Edit? Sing? Play? Dance?
I am a full time music producer, engineer, mixer, mastering guy, guitarist, keyboardist, percussionist, programmer, sequencer, arranger, singer, and bassist. I could probably dance if I really tried.
What genres do you work in?
I've worked in, and am comfortable working in the following genres: rock, pop, r & B, hip hop, rap, dance, trance, techno, experimental electronic, twang, bluegrass, house, industrial, dubstep, e.d.m., folk, IDM, singer songwriter, classic rock, experimental, noise- and probably anything else you can conjure up.
Do you use pro tools software?
No Iíve used logic since I was 11 years old and have a very intimate understanding of its many ins and outs.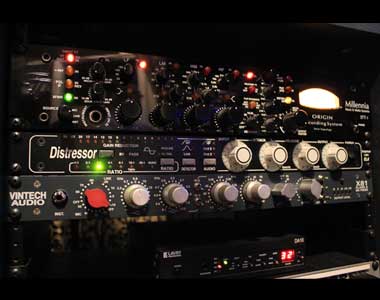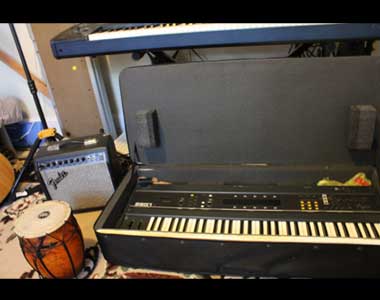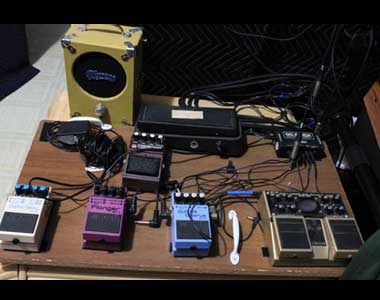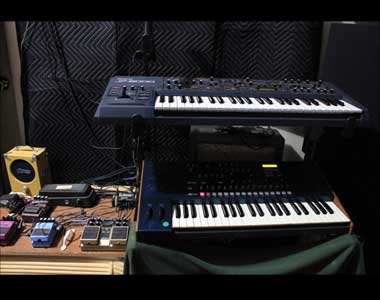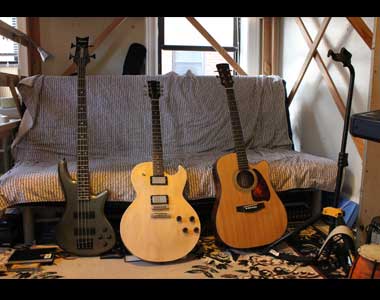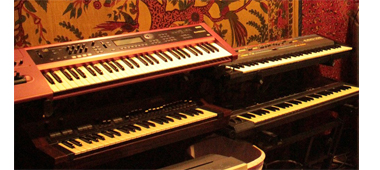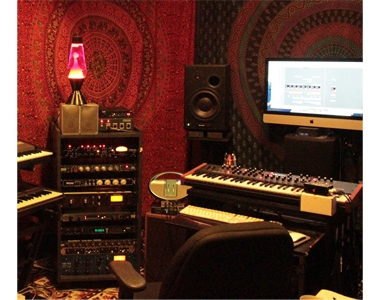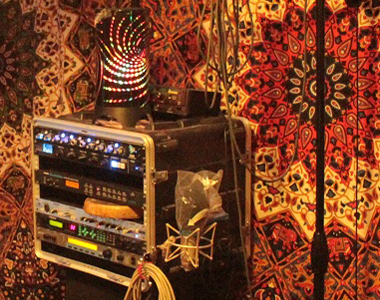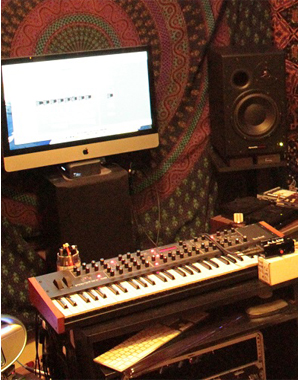 What do you charge?
If you're just looking to record vocals, or record some guitar, have me mix a song, or master something- my current rate is $60 per hour with a 2 hour minimum (except on mastering). Song production- please contact me for further details- but essentially- I charge $1,000 for a completed song. This includes all tracking, mixing, editing, tuning, instrumentation, mastering etc- Everything that is needed to create a radio ready track for you.
Can I get a sample? Or- Can I try you out first? For free?
Unfortunately, my schedule does not permit for this. I have had the good fortune of working with a wide array of extremely diligent and driven artists- and they tend to stay just as busy as I do. Word of mouth provides me with more clients than I even have time to work with. So, the prospect of spending any amount of time working for free- in hopes that youíll decide to hire me simply isnít an efficient way to spend my time, and it isnít fair to my clients.
What kind of equipment do you use?
Can you help me write songs?
Absolutely. I do this regularly. I've been writing songs for over 20 years and bring something really special to the table. It's my pleasure to help you bring your idea into the world.
Can you autotune my voice?
Sure, but if weíre going that route- I prefer to use Melodyne. Ideally, youíve practiced singing the song MANY times before you show up on the day that weíre recording vocals. This will lead to a much better performance over all, and it will be less time consuming in the studio.